AC Repair Services in Birmingham
Fixing Broken ACs for Customers in Hoover & Surrounding Communities
Nothing disrupts your comfort like a broken air conditioning system on a scorching hot day in Birmingham. It's not just about the unbearable heat; it's about the sticky humidity that makes every task feel like a mountain to climb. You may find yourself tossing and turning at night, unable to find a cool spot on your pillow, or dreading the thought of cooking in your own kitchen.
That's where the team at Casper Heating and Cooling comes in. Our certified specialists understand your discomfort and are ready to restore your air conditioning—and your peace of mind. With our swift and efficient service, we'll have your AC up and running, restoring a cool and comfortable environment in your home or office. Our commitment to customer satisfaction is unparalleled, and we guarantee that all work performed will meet our high standards for quality and service. Don't let a broken AC ruin your day. Stay cool with Casper Heating and Cooling.
To schedule a free estimate or service, call (205) 973-4327 or contact us online today!
5-Star Reviews From Your Neighbors
"Highly Recommend!"

Highly recommend Casper. I received 3 estimates to replace my Heat pump compressor.

- Kenneth A.

"They're the Best!"

Highly recommend Casper! I've worked with multiple HVAC companies over the last several years and they are by far the best!

- Anna C.

"Extremely Professional!"

The service technician was professional and extremely knowledgeable about his work.

- Jimmy H.

"Reliable Company!"

I highly recommend Casper HVAC services if you need an honest, hardworking, and reliable company.

- Boopathy S.

"The Absolute Best!"

Highly satisfied and highly recommend using Casper for any type of HVAC work you need to get done. Can't thank them enough for the work they did.

- Mason J.

"Highly Recommend!"

Steve at Casper Heating and Cooling is such a friendly guy and worked so hard to install my AC.

- Marissa M.

"Beyond Grateful!"

I am beyond grateful for this company and the work they did for us.

- Caroline M.

"Great Customer Service!"

He was so honest and genuine and we look forward to continuing to use Caper Heating And Cooling.

- Rebecca B.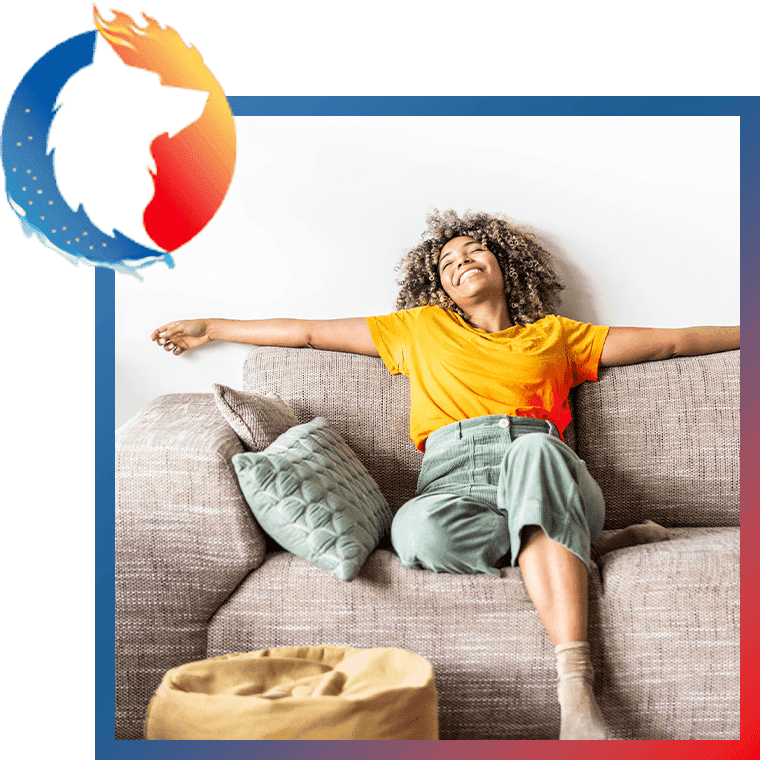 What's Wrong with My AC?
If you're experiencing issues with your air conditioning unit, it's easy to feel overwhelmed and unsure of the next steps. To help you better understand what might be going wrong, we've compiled a list of common AC problems and what they could indicate.
Let us know right away if you experience the following:
AC not cooling: If your AC is running but not cooling, it could be due to a variety of issues—ranging from low refrigerant to a blocked condenser coil.
Strange noises: Unusual sounds like grinding, squealing, or buzzing could signal a mechanical problem like a loose belt or a failing motor.
Water leaks: Excessive moisture or leakage around your unit could be a sign of a clogged or damaged drain tube.
Bad odors: If you detect a musty smell when your AC is running, it might mean mold or mildew has formed in your unit or ductwork due to excess humidity.
Thermostat issues: If your AC isn't responding to your thermostat settings, there may be an electrical issue with the thermostat itself.
Our team at Casper Heating and Cooling is well-versed in diagnosing and fixing all of these issues and more. No matter how complex the problem, we're committed to finding the best solution to restore your AC to optimal performance. Our professionals understand HVAC systems inside and out, ensuring your AC gets repaired right the first time.
Contact Casper Heating and Cooling Today!
We Are Ready to Help
Have an emergency? The professionals at Casper Heating and Cooling are ready to get started!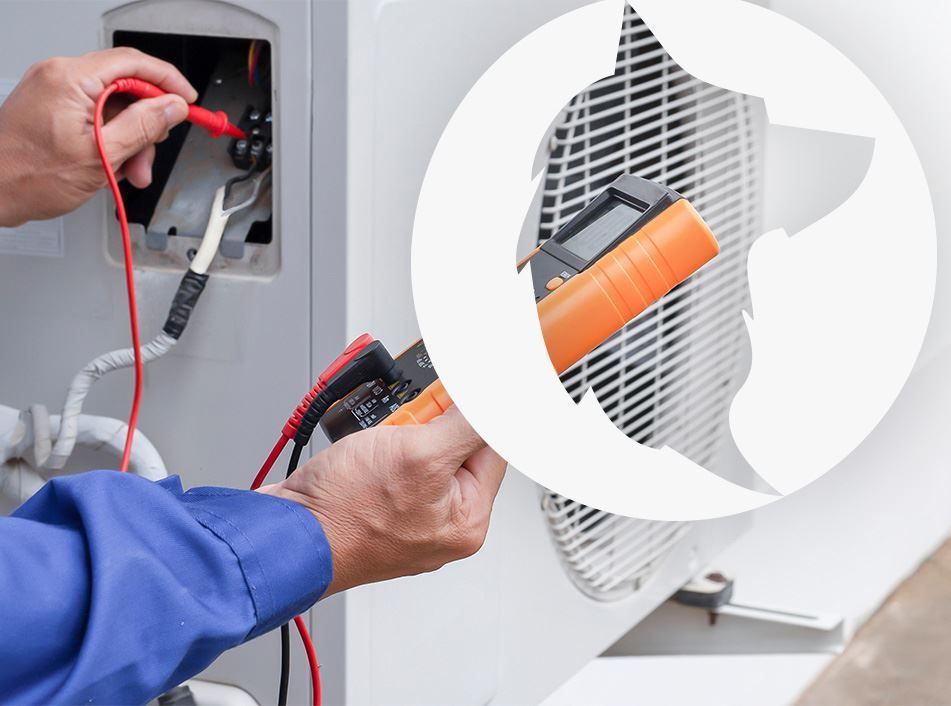 Have an AC Repair Emergency? Call Us 24/7!
Air conditioning breakdowns are not just inconvenient; they can be downright stress-inducing—especially when they occur outside of normal business hours. But there's no need to worry. At Casper Heating and Cooling, we understand that AC emergencies don't stick to a 9-5 schedule. That's why our dedicated team is available around the clock, 24/7, ready to respond to your emergencies and restore your comfort as quickly as possible.
To request immediate AC repair help in Birmingham, call (205) 973-4327 or contact us online. With Casper Heating and Cooling, you're never left in the heat.
Here's what you can expect when you give us an emergency call:
Prompt arrival in fully-stocked vehicles
Skilled technicians working with a sense of urgency
Performance of detailed inspections
Quick identification and diagnosis of the issue
Honest and upfront pricing on the repairs
Use of high-quality parts and equipment for lasting results
Assurance that your comfort is restored
Feel free to reach out to us anytime. Whether it's a weekend or the middle of the night, we're always here to help.